Manufacturer: Modify (Taiwan)
Type: Spring Rifle
Modify is an airsoft company in Taiwan that has been making upgrade and replacement airsoft parts. The Modify – MOD24 is their first complete airsoft gun for sale. The MOD24 is replica of the US Army M24.
Specifications:
Weight: 6.17 pounds
Overall Length: 43.3 inches
Barrel Length: 19.09 inches
Inner Barrel Diameter: 6.08 mm
Magazine Capacity: 30 rounds
The exterior build is comprised of a polymer stock and metal externals. Internally it's a steel cylinder with metal internal parts.
Features:
Externally Adjustable Hop-Up
Removable Top Rail
Wide Textured Trigger
Externally Adjustable Trigger
3 Sling Swivel Studs with 2 Sling Swivels Included
Steel Cylinder with Metal Internal Parts
Optional Illumination Device for Magazine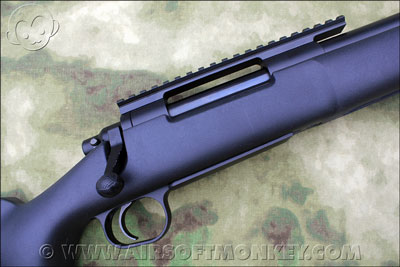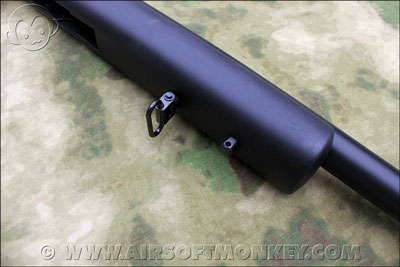 Modify – MOD24 – Right Side Features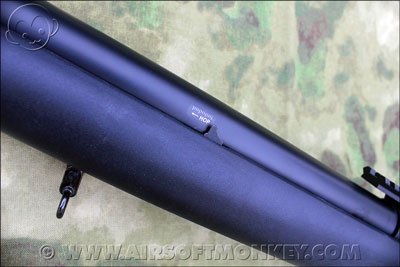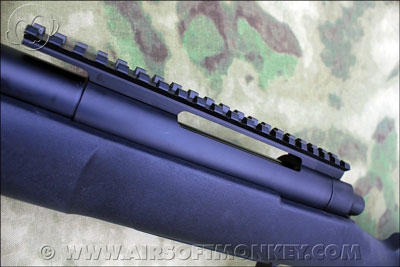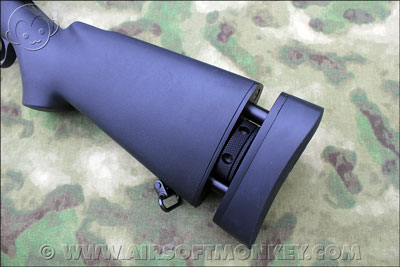 Modify – MOD24 – Left Side Features and Adjustable Butt Stock
The Hop-up adjustment lever is located externally on the left side of the rifle. It has tactile clicks for each adjustment lever. Right handed shooters can use their left hand to adjust hop-up between each shot while still aiming the rifle. The top rail is removable but there are no iron sights included to replace. The trigger is wide and textured The MOD24 comes with a nice feature that you can adjust trigger pull and trigger stop lengths without disassembly.
The MOD24 also includes 3 Sling Swivel points and 2 Sling Swivels. This will accommodate a 2 point sling and bipod w/o any modifications. The butt stock is adjustable for length of pull. Internally this rifle runs most of Modify's upgraded internal components.
The 30 round magazine included an optional lighting/tracer unit. This lighting unit is for use with Glow in the Dark bbs.
Chrono results (FPS)
.20 BB's
Avg: 421.7
.30 BB's
Avg: 367.5
.43 BB's
Avg: 315.3