{simplegrade:5}
Manufacturer: Mechanix (USA)
Type: Gloves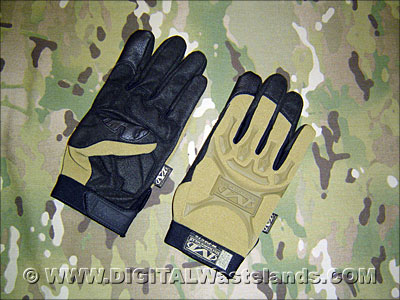 Mechanix Wear – M-Pact Glove, Coyote
Mechanix Wear – M-Pact Gloves another affordable and durable tactical glove option. These are an updated version of the Original Mechanix Wear Gloves, in Coyote Tan color.
Strategically layered synthetic Clarino palm padded with EVA foam.
Oil and water repellent.
Flexible, bonded TPR finger ribs and knuckles.
Low profile cuff.
Another affordable option to the many tactical gloves out in the market, but a durable, high dexterity glove.