{simplegrade:5}
Manufacturer: Magpul PTS
Type: Grip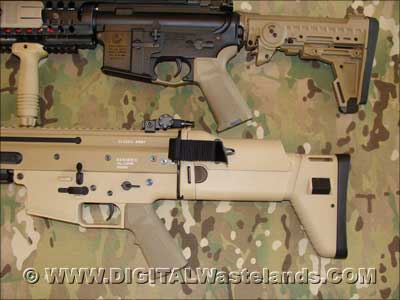 Magpul PTS – MIAD Ver 2, Full Kit (DE)
The Magpul PTS – MIAD Ver 2, Full Kit (Dark Earth) is an improved version of the original Magpul PTS MIAD and more closely replicate the real Magpul MIAD in backstrap interchangeability. This new MIAD includes the following:
2x Grip Bodies with NON-REMOVABLE front panels
3x Interchangeable Backstraps
1x Polymer Advanced Trigger Guard
1x Improved Motor Floor Plate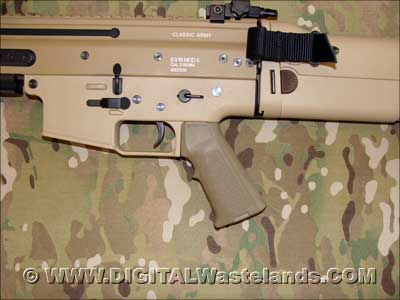 Magpul PTS – MIAD Ver 2. on CA SCAR
I still want to make sure and give props to my buddy SOA for being the first person I know to modify an original MIAD grip to work on a CA SCAR when they first released. But with the MIAD v.2, fitting was easy on a CA SCAR.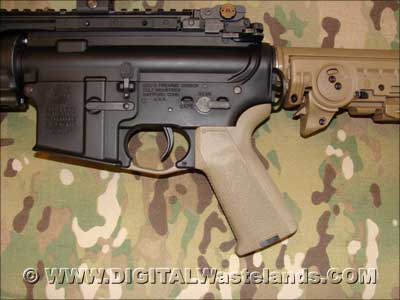 Magpul PTS – MIAD Ver 2. on TM M4 S-System
You'll notice in the above pictures it looks as if I have 2 full MIAD v.2 grips setups. The MIAD v.2 does ship with 2 grip bodies, but only 1 motor floor plate. Luckily I had a spare original MIAD not being used and the original MIAD floor plate works on the MIAD v.2, but is cosmetically missing 2 side "wings".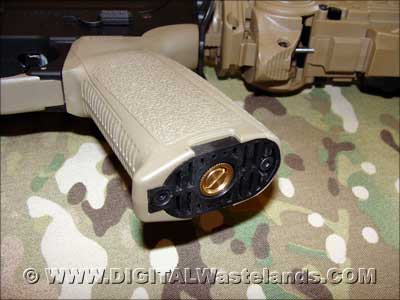 Magpul PTS – MIAD v.2 grip body with MIAD v.1 floor plate
So, if you do happen to have a MIAD v.1, you could do the same and end up with 2 usable MIAD v.2.