{simplegrade:4}
Manufacturer: King Arms (Hong Kong)
Type: Rail System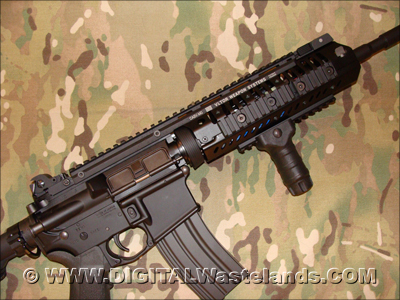 King Arms – CASV-M Rail System
The King Arms, CASV-M Rail System is a replica of the VLTOR CASV-M.
This is another well designed replica by King Arms. All metal and built to high tolerances. This is the mid length rail system and has a built in folding front sight.
This rail system is for my TM M4 SOCOM with the new recoil system.