E9 Original Camera Strap
I've had the opportunity to use the E9 Original Camera Strap for over a year now, and it has been one of the best straps I have ever used.  I'm not always easy on my gear, and the E9 Original Camera Strap has managed to protect and secure my camera while walking around, traversing steep cliffs, and jumping between boulders on raging rivers. 
Even after a year the strap still looks as good as new, and I know it is a quality piece of gear that I can rely on.  There is absolutely no point to spend hundreds or thousands on a camera body and lens and then use the sub-par "kit" strap.  The E9 Original Camera Strap comes in multiple colors (Black, Coyote, Multicam), has a variety of useful features, and is reasonably priced for the USA made quality you get.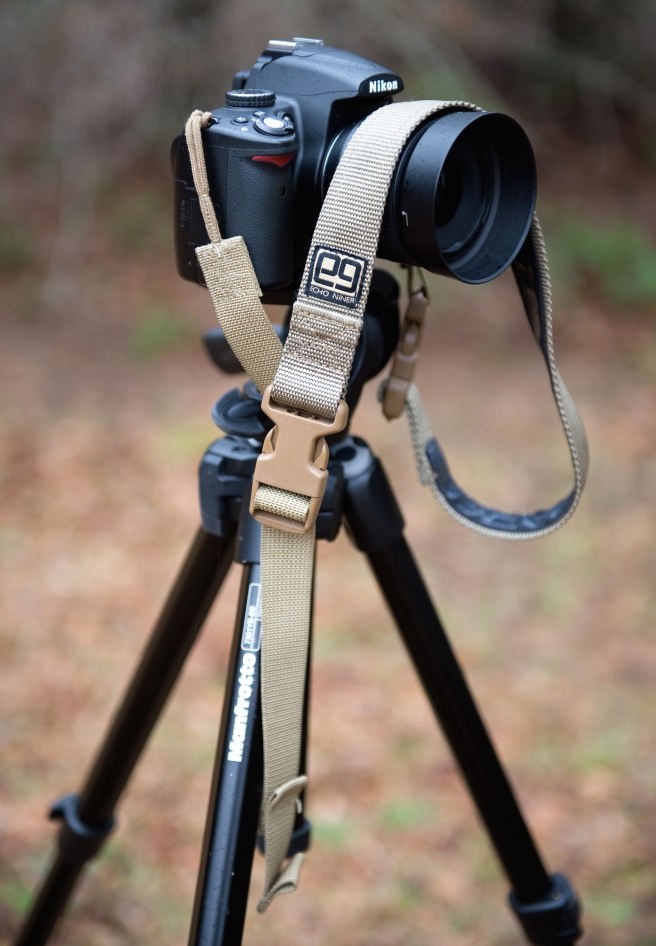 The E9 Original Camera Strap mounts to the body of your camera using MilSpec 5-50 Parachute Cord that you loop through the camera's sling attachment points.  It's tough, and you don't have to worry about it coming loose.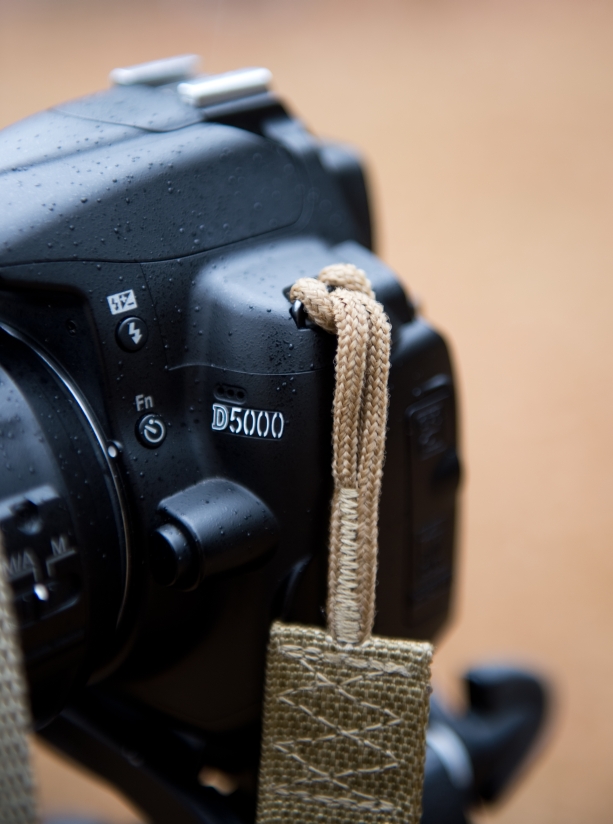 The strap itself features two DuraFlex Fasteners that allow you to quickly detach the strap from the camera if need be.  The strap is also easily adjustable on the fly from lengths of 32" to 43"
One of my favorite features of this strap is the rubberized grip material used on the inside of the strap.  This material is tacky, and securely holds your camera in place whether you are wearing a cotton t-shirt or fleece jacket.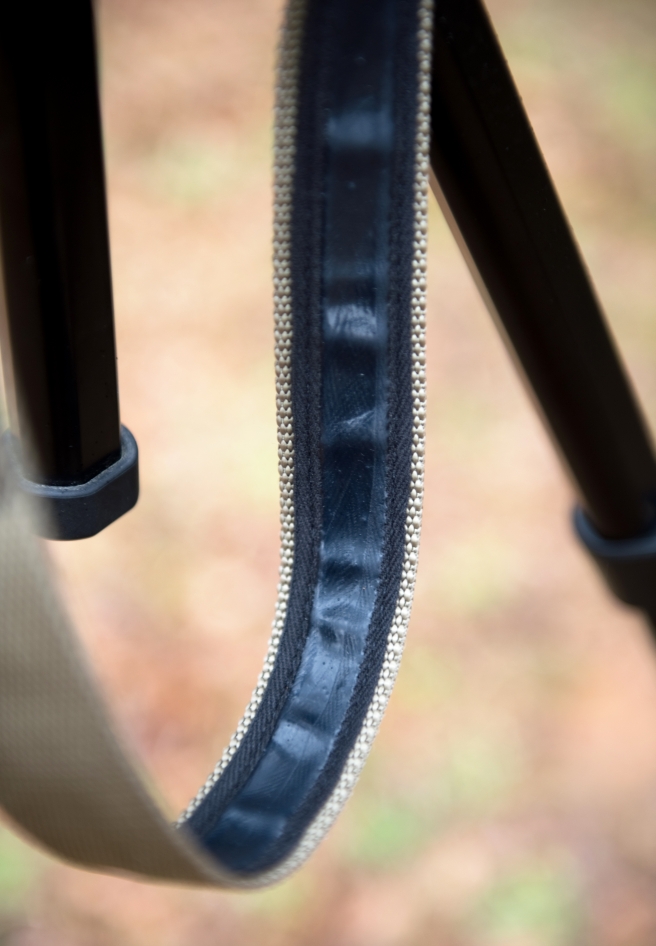 In my opinion, the E9 Original Camera Strap is one of the top straps on the market in terms of features, quality, and value.  It's my go to choice for smaller framed camera bodies, and I have enjoyed using it so far.