Manufacturer: Original S.O.E. Gear (USA)
Type: Tactical Gear
The Original SOE – Rallyman Pouch is is 1 of OSOE's most popular items. It is a very versatile magazine pouch and can carry everything from M16 and AK47 to 7.26 NATO Magazines.
By itself it can carry the following configurations:
3x M4 magazines (with or without magpuls/plates)
2x AK47/74 magazines
2x FAL/M14/G3 magazines,
1x Smoke Grenade.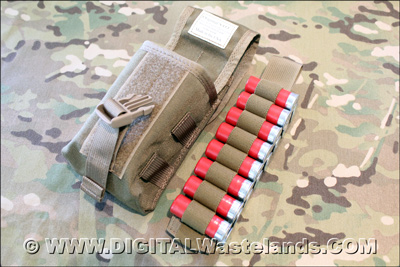 Original SOE – Rallyman Pouch + Shotgun Tray
But to extend the versatility of the Rallyman Pouches, OSOE came up with pull out trays as well. The 16 Round, 12 Gauge Shotgun Shell tray works well. You can secure the tray with a 6" long piece of para cord or CT Mini Lanyard, so I can pull the entire tray out of the pouch to get to all shells. but keep tray tethered to the pouch. This tray holds 4 more rounds then traditional shotgun ammo pouches and can be easily be changed to support a different kind of ammo/magazine.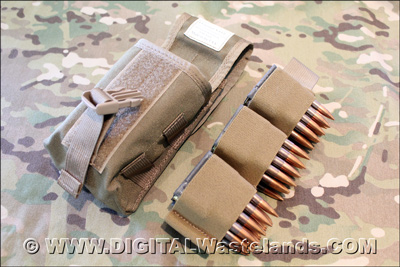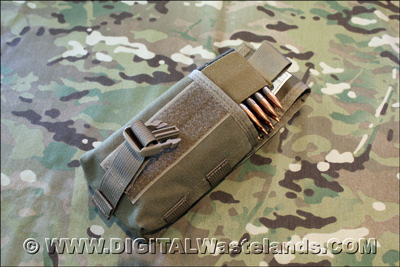 Original SOE – Rallyman Pouch + Garand Tray
My other favorite pull out tray is for Garand Clips. This holds 6 Garand clips which is the same as a bandolier, but in a more up to date pouch. As with the shotgun tray, this can be securely tethered to pouch. Perfect setup for SHTF or Zombie load outs.