Manufacturer: Aimpoint (USA) GG&G (USA)
Type: Weapon Sight with Special Mount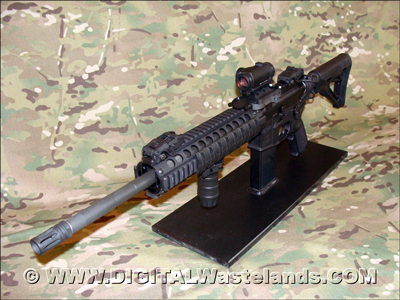 Aimpoint – Micro T1 & GG&G Mount
Aimpoint – Micro T1 Specs:
Ideal for rifles, carbines, shotguns, submachineguns and handguns
Weight 3.7 oz. (105g) including mount
1X (non-magnifying) parallax free optic.
Compatible will all generations of Night Vision Devices (NVD)
4 night vision compatible settings and 8 daylight settings ? one extra bright for use with laser protection glasses or in bright desert sunlight.
Integral Picatinny-style base allows easy attachment to any rail.
Patent pending mount is keyed to the sight body to absorb recoil.
New ACET technology allows 50,000 hours (over 5 years) of constant operation from one battery
4 MOA dot
Hard anodized non-reflective finish.
Submersible to 80 feet (25 meters)
Precision adjustments for windage and elevation. Top of protective caps fits into holes on adjustment screws ? no other tool required.
Use as a stand alone sight or ?piggybacked? on larger magnifying, thermal, or night vision optics.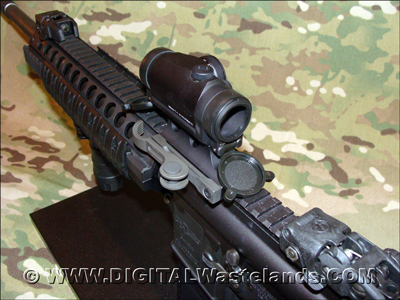 Aimpoint – Micro T1 & GG&G Mount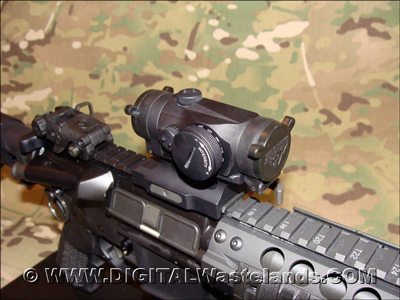 Aimpoint – Micro T1 & GG&G Mount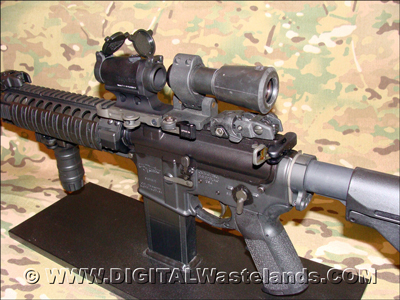 Aimpoint – Micro T1 & GG&G Mount. Works with my Larue Magnifier!