{simplegrade:5}
Manufacturer: Magpul industries (USA)
Type: Magazine Enhancement
I'm always impressed at the things Rich at Magpul comes up with. These Ranger Plates are just another good idea. And Magpul doesn't try and "Stick It" to you as a consumer. Their prices are fair for the quality and ingenuity behind the items that are available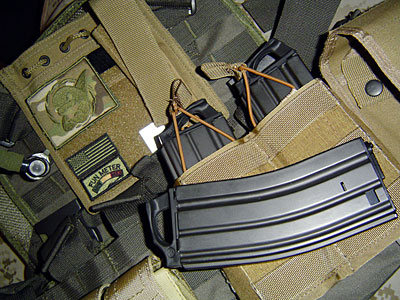 Ranger Plate 3 pack Installed
These are replacement floor plates for Real M16 style or Tokyo Marui Low Capacity Mags. The act like the original Magpul, but will fit into standard magazine pouches. The handle/tabs make then easy to extract from a pouch system and help you juggle 2 mags with 1 hand.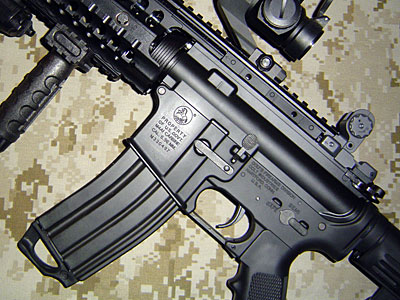 Ranger Plate on an M4-S
Installation was simple. Just replace the old magazine floor plate. For real m16 mags they come with a locking follower, but for airsoft mags, just bend the metal on the Ranger Plate to lock in place.
These also add protection to the bottom of the magazine if dropped, but I've yet to drop any.
Update 03/2007
Just scored the Airsoft version of the Ranger Plates in Flat Dark Earth color. These are different from the real steel Ranger Plates in that they can work on high cap magazines with the bb winder dials on the bottom of the magazine.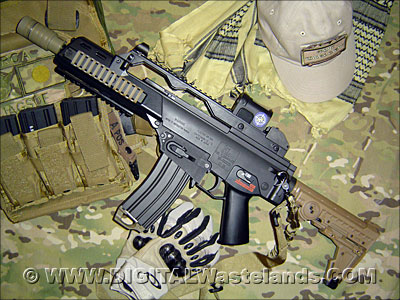 Magpul Ranger Plate in Flat Dark Earth. Airsoft Version. Mounted on a TM High Cap