Veteran airsoft shoppers know the First Factory brand. FF is 1 of the largest Airsoft retailers in Japan and they also manufacture their own goods. FF is well known for their custom rail systems and AEG conversions.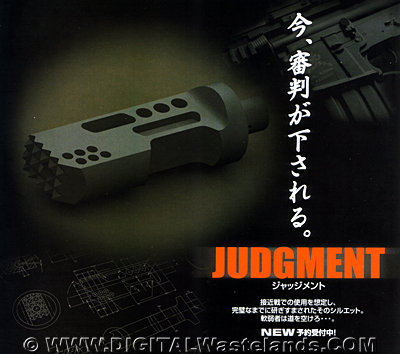 Yet another First Factory Meat Tenderizer!
I came across this in ARMs Magazine. 04/2007. This appears to be a new Armalite front end piece called the Judgment. Details past that aren't available yet. Will keep you posted on developments.