{simplegrade:4}
Manufacturer: Classic Army (Hong Kong)
Type: Killflash, Aluminium Honeycomb Filter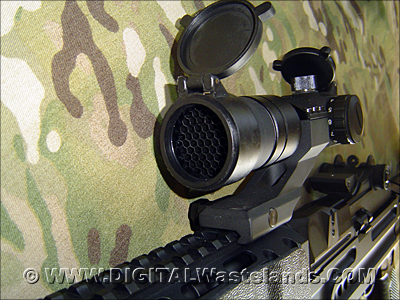 Classic Army – Killflash, Aluminium Honeycomb Filter
The Classic Army – Killflash, Aluminium Honeycomb Filter, is CA's version of the Aimpoint Kill Flash Anti Reflection Device. The CA version is much longer and should attach to any aimpoint clone. I've attached it to King Arms, Guarder, AMP Tactical and G&P Aimpoint copies.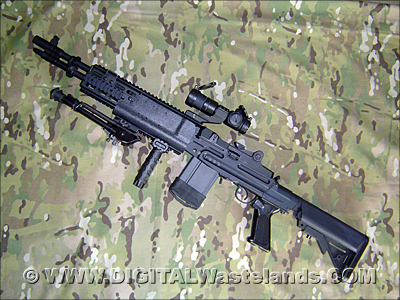 Classic Army – Honeycomb Filter on a Guarder Reddot mounted on an M14 EBR CQB.
Installation requires the removal of a threaded retention ring on the optic itself. The this untit simply screws on.