{simplegrade:4}
Manufacturer: Airsoft Innovations
Type: Grenade and Accessories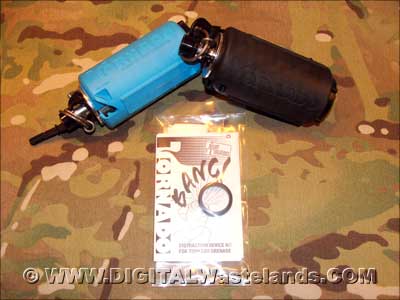 Airsoft Innovations – Tornado Grenades and Distraction Device Kit
Airsoft Innovations – Tornado Grenade have been out in the market for a while and there are already a few good reviews on them. Rather then regurgitate those reviews please click on 1 of my favorites, made by the SCAAR guys in Austria:

SCAAR – AI Tornado Video Review
I will confirm what they and others have reported on.
Pros
Durable.
Reusable.
Few external parts to lose.
Consistent bb delivery.
Can use higher pressure gasses.
Easy to load BB's.
Cons
Gas pressure based timer is ambient temperature sensitive
Bottom cap can be cross threaded if not carefully screwed on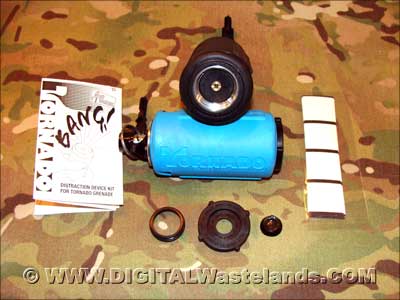 Airsoft Innovations – Tornado Grenades and Distraction Device Kit
I recently purchased the AI Distraction Device Kit. This turns your bb hurling Tornado grenade into a LOUD sound distraction device. It's very simple to install and is a completely reversible process. It is also ambient temperature dependent so if the weather is cold, it may not have enough force to burst the mylar "popper" stickers.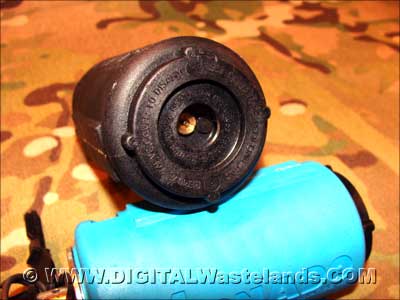 Airsoft Innovations – Tornado Grenades and Distraction Device Kit

Airsoft Innovations – Distraction Device Kit Installation Video