Todays trip was interesting. I was honored to meet a reporter who just got back form Afghanistan. Heres' a few pics he took:
http://aex.fullmetalimage.com/gallery2/main.php?g2_itemId=4780
Notice the pics where an Afghan policeman is holding up an AEX motorcycle license plate I made for the shop! Ok onto the good stuff!
SAR Taktik Rifle II: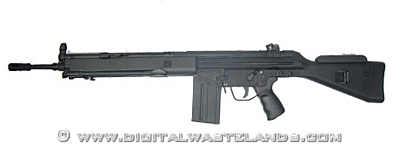 This is the Classic Army version of the TM G3/SG1. I was first suprised on how lightweight this gun even though the body is metal. The gun shot about 340 fps on average and unlike the CA AUG, the SAR Taktik was on target consistently. The marking are nice although I've never seen a real SAR rifle so I have nothing to compare the accuracy of trade marks to. TM magazines worked fine in this unit.
When held with a TM G3/SG1, the CA felt more solid but about the same weight. I was told this was the 2nd version of the SAR Taktik whihc shipped with the CA lightweight metal body.
?
VFC MK43 Mod0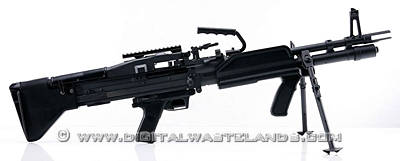 WOW! In person it's an awesome piece of engineering. A.k.a. the M60E4. The build is mostly metal in all the correct places. It comes with a 6000 electric winding boxmag and the boxmag and mechbox synch and advance together when the trigger is pulled.
This AEG sports a newly designed gearbox and is quickly detachable and the spring is designed to be easily accessible.
For the $1250 base price it's a good buy compared to buying and upgrading a TOP M60 to the same level..